Sublette Elementary School SITE Council Rachel Lee , Sponsor PO Box 550 Sublette, KS 67877 Office: 620.675.2286 Fax: 620.675.2296 . . .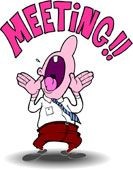 Sublette Elementary SITE Council Information and Meeting Dates
The purpose of the Sublette Elementary Site Council is to provide support by recommending needed resources, analyzing the learning environment, and rewarding excellence. Therefore providing input toward an education that will allow students . . .