When Your Child Has a Cold / Cuando su Hijo/a Tiene Catarro
The National Association of School Nurses (NASN) reports that on average, school-aged children contract six to ten colds every year. Twenty-two million school days are missed each year. NASN has developed guidelines to inform parents about prevention, how to identify a cold versus the flu, when to keep a child at home and ways to make a child feel more comfortable when ill.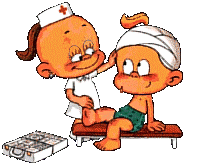 Consider keeping your child home if:
A fever is 100.4 degrees or above

Vomiting

Have symptoms that prevent them from participating in school such as excessive tiredness, lack of appetite, productive cough, sneezing, headache, body ache, ear ache or sore throat.
For more information please visit the NASN website at www.nasn.org.
********************************************************************
Cuando su Hijo/a Tiene Catarro
Por Jane Stueve, Consultante de Salud de Adolescentes y Escuelas
La Asociación de Enfermeras de Escuelas (NASN) reporta que en un promedio, niño/a(s) de edades escolar contraen seis a diez catarros cada año. Faltan veinte y dos millones de días cada año. NASN ha desarrollado una guía para informar a los padres sobre prevenciones, como identificar un catarro y la gripa, cuando mantener a su hijo/a en casa y maneras de hacer sentir a su hijo/a mejor cuando este malo/a.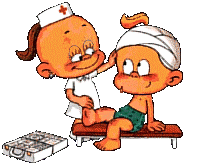 Considere mantener a su hijo/a en casa si:
La fiebre es 100.4 o mas alta

Esta vomitando

Si tiene síntomas que le previene participar en actividades escolares como cansancio excesivo, falta de apetito, tos, estornudos, dolor de cabeza, dolor en el cuerpo, dolor de oídos, o dolor de garganta.
Para mas información por favor visite el sitio NASN en el Internet en www.nasn.org.